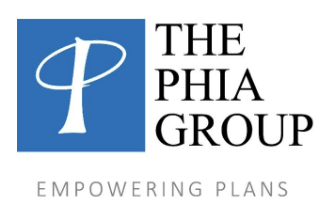 Harnessing the Power of Partnership: Maximizing Recovery with Healthcare Recovery Solutions and The Phia Group
Healthcare Recovery Solutions and The Phia Group have joined forces to create an unstoppable force in the realm of mass tort cost containment and recovery. The strategic partnership between HRS and The Phia Group brings together the best of both worlds. HRS brings its analytical and technological expertise, utilizing cutting-edge platforms to uncover hidden recovery opportunities. On the other hand, The Phia Group contributes its advanced processes, negotiation strategies, and recovery tactics honed through years of experience. By combining our strengths, we look to have no stone unturned in the pursuit of maximizing recovery for our clients. The Phia Group also extends its industry-leading "traditional" subrogation and recovery services, as well as innovative cost containment solutions, to all Healthcare Recovery Solutions' clientele. With the power of this strategic partnership, healthcare payers and plans can rest assured that every avenue for recovery is explored and diligently pursued. Together, Healthcare Recovery Solutions and The Phia Group are revolutionizing mass tort cost containment and delivering deserved results for our valued clients.
Unlocking the Power of Partnership: HRS and Conduent Driving Mass Tort Recovery
Healthcare Recovery Solutions has collaborated with Conduent Payment Integrity Solutions in a powerful mass tort partnership. Together, we are dedicated to unearthing mass tort-related injury cases, revolutionizing cost containment for healthcare payers. Healthcare Recovery Solutions brings its patented technologies and innovation to the table with our patented mass tort cost containment platform. This cutting-edge technology enables our team to identify and seize mass tort recovery opportunities. By integrating with Conduent's robust recovery platforms, we enhance the potential for healthcare plans and payers to optimize their mass tort recovery efforts.